November 2nd – 13th 2019 in Bali
Learn to Merge your Mind, Heart and Body with the Infinite Love, Inner Peace, and Serenity of the Divine Within.
The Lotus Heart is a Multi-Dimensional Gateway of Your Heart Chakra, that when Activated, Transforms Your Being and Your Relationship to Life.
Receive Education about Inner Peace, also known as the Quiet Mind, and learn new understandings about your Greater Energy and Consciousness.
Open and Expand your Divine Feminine Connection and Receive the Initiation of 4 Higher Light Bodies.
Learn to Open Yourself and Receive from the Buddhas and The Celestial Mothers.
Bali is one of Gaia's Divine Feminine Portals, chosen because it supports a being through Deep Transformation and Alchemization.
We invite you to receive your Lotus Heart's Enlightenment with the Divine University's International Teachers Anaan Kumara and Zamara Chamuel, with Graduate Mentor Saajz Azura, this November in Bali.
Brought to you by the Buddha's lineage, The Celestial Mothers, and a large team of Angels, Archangels and Enlightened Ones, this amazing 12-day retreat program activates, initiates, and supports you to open, expand and gently merge deeply into your Lotus Heart, moving beyond the limitations of the personality self, also known as your ego nature.
The Lotus Heart is a direct connection with the Divine Feminine, the Universal Divine Mother and the Enlightened Buddha's lineage, and when opened, will bring you profound inner peace, and divine illumination through all dimensions of your being.
You will be held in the sacred feminine portal of Bali, and be supported to gracefully transform as you receive enlightened wisdom teachings, sacred sounds, seedings, initiations, activations, encodements and divine dispensations.
You will receive teachings about your multi-dimensional nature and a deeper understanding of your multi-dimensional realities.
These teachings will support you to embrace your multi-dimensional nature, and open deeply to a new embodiment of divine inner peace and joy, amplifying this 1000-fold through the grace of your Lotus Heart's expansion.
Anaan Ysmael Kumara (France)
Anaan is an international teacher who, for the past 12 years has been living in direct contact with the Enlightened Masters. He has worked with numerous groups and individuals all around the world. Giving enlightened workshops, retreats, trainings and sacred sounds healing group sessions while constantly creating new teachings, templates and codes. In Anaan's mission of service to humanity he guides all souls who come to him by reopening, liberating and expanding their infinite heart and consciousness on this path of illumination.
Saajz Azura Raphael (Australia)
Having trained with the Enlightened Masters for over 10 years, Saajz delivers blessings and activations of divine frequency to people all over the world. Helping their lives flow with the grace and love of their Higher Self and Divine Presence. His work includes the Sound and Light Templates, a spiritual technology that deeply supports the ascension of humanity and all life of the Earth. Saajz will be assisting Anaan and Zamara for this sacred retreat, and will be supporting you to create sacred images, and encode them with higher vibrational energies.
Zamara Le'lelia Chamuel (Australia)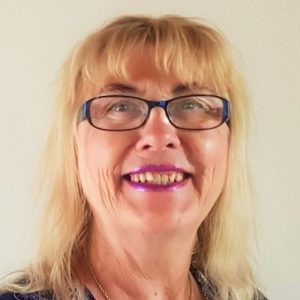 Zamara has been teaching to groups and individuals for the last 18 years, locally and internationally, supporting others to grow, expand their light and reclaim peace in their heart. She has trained with the Enlightened Masters and Enlightened Ones from the Star Lineages and Inner Earth. Zamara is a Keeper of Celestial Heart Kis and a channel for divine wisdom, love and enlightened technologies to support a being with the growth of their consciousness and higher self reconnection. She is dedicated to supporting others on their path of evolution and expansion.